Image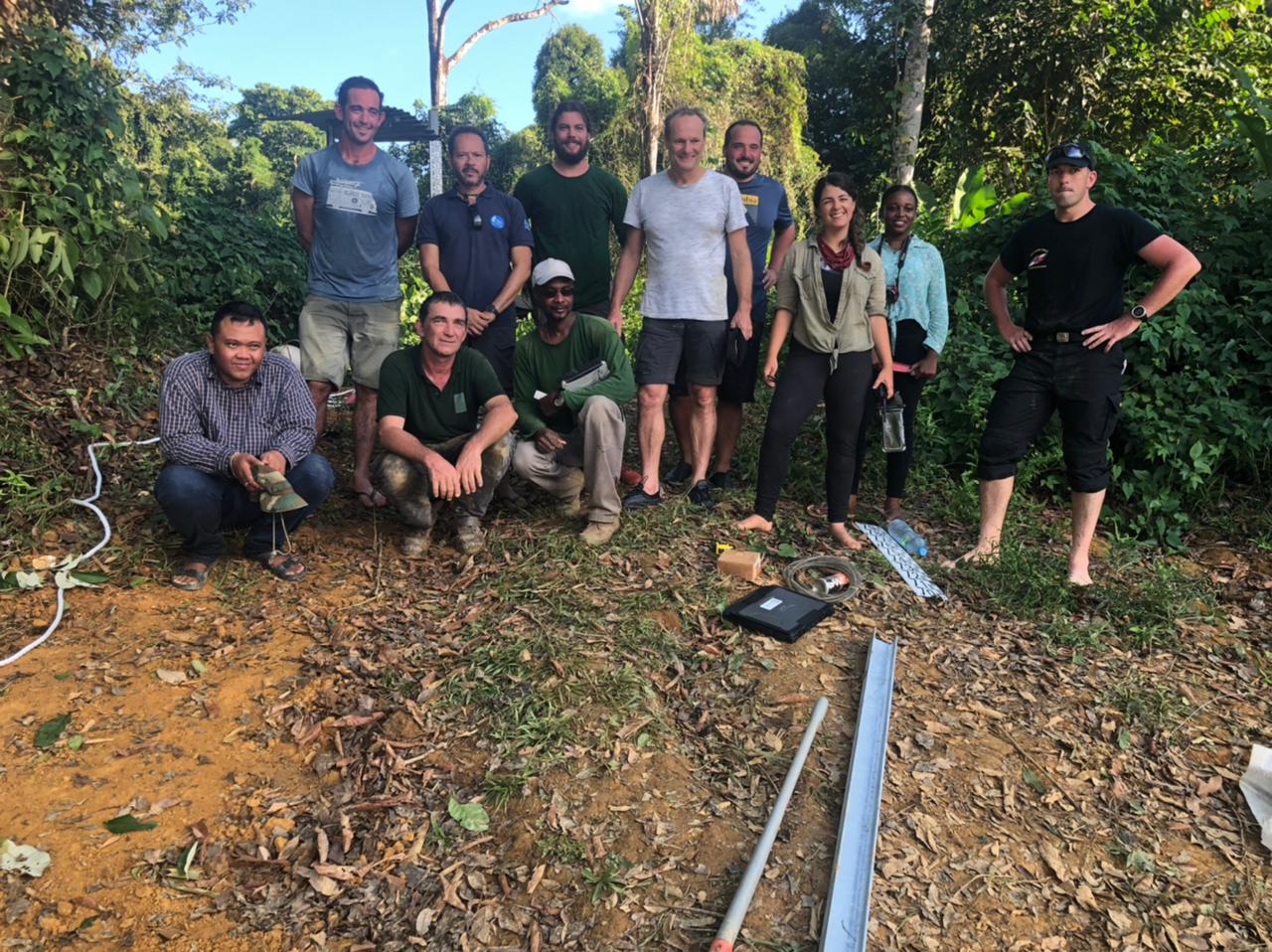 In direct application of the technical partnership framework agreement for the hydrological monitoring of the Maroni River, signed by Mr. Lecornu, Minister of French Overseas Territories and Mr. Nurmohamed, Minister of Public Works of Suriname on September 7, 2021, a first joint hydrometric station was installed on October 19 and 20, 2021 on the Tapanahony River, Surinamese tributary of the Maroni.
This mission was organized jointly by Surinamese institutions (Ministry of Public Works and Anton de Kom University), and French institutions (General Directorate of Territories and Sea, Guiana Water Office and Inter-ministerial Zone Staff), within the framework of the BIO-PLATEAUX project, co-funded by the European Union (through the regional financial instrument of the European Commission: INTERREG V - Amazonia cooperation programme), the French Ministry of Ecological Transition, the Water Office of French Guiana and the French National Centre for Space Studies (CNES). The Committee on Water and Biodiversity of French Guiana has been one of the iniators of this project, currently coordinated by the International Office for Water.
After meeting with the local authorities of the Tapanahony villages on Tuesday, October 19, 2021, the partners were allowed to choose the most suitable site to install the Franco-Surinamese hydrometric station, which is located upstream of the "kio kondé soula" jump, the name the station now bears. Throughout the day on Wednesday, the technical partners carried out measurements to calibrate the probe. The water level data will be transmitted by satellite every hour to the hydrological services of the 2 border countries.
The Tapanahony is a major tributary of the Maroni, its contribution to the flow of the Maroni is estimated at about 40%, but the Tapanahony did not have any measuring instrument. This joint hydrometric station will be an essential asset to complete the hydrological monitoring network and better protect the populations of the two countries living downstream and exposed to the risk of flooding. This milestone also marks the starting point of a strategy to strengthen the knowledge of the trasnboundary river basin, in a logic of cross-border cooperation between France and Suriname.
The maintenance of this hydrometric station will be carried out jointly, in the same way as for the other pre-existing stations of the network on the French side, allowing a sharing of experience between the teams of the two countries.
The data collected will be used to feed the daily hydrological bulletin produced by the BIO-PLATEAUX platform.
Bioplateaux topics
The hydrometeorological network in relation to water resources